Admission
The CompTIA® Server+® certification exam is targeted at IT professionals, network support technicians, and server hardware specialists having 18-24 months of experience in the information technology industry and hands-on experience with the installation, configuration, diagnosis, and troubleshooting of PC hardware
CompTIA Server+
| | | | | | | | |
| --- | --- | --- | --- | --- | --- | --- | --- |
| Exam # | Duration | Language | Level | Type | Classroom | Code | Fees |
| | | | | | | | |
| --- | --- | --- | --- | --- | --- | --- | --- |
| -- | 30 | English | Professional | Course | Classroom | Cs178 | 7100 LE |

Description :
In this course, trainees install, configure, upgrade, maintain, and troubleshoot servers, and learn information and skills that will be helpful on the job, and prepare for the CompTIA Server+ certification examination
Objectives :
Examine server fundamentals.

Identify the hardware components of a server.

Describe the features of server software.

Examine the various types of storage systems used in servers.

Install hardware components on a server.

Configure servers.

Examine the issues in upgrading server components.

Identify some of the industry's best practices for deploying a server and the various strategies of securing, accessing, and remotely managing the server hardware.

Troubleshoot servers.

Describe disaster recovery concepts and techniques.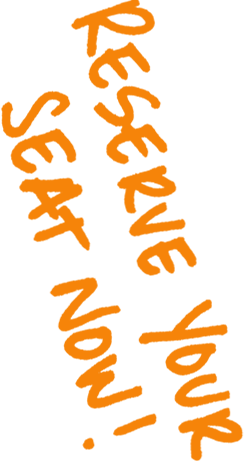 Topics :
Introduction to Servers
Examine the Network Architecture

Identify Common Server Types and Functions
Exploring the Server Hardware
Identify Server System Board Components

Explore System Processing Core

Explore Server Memory

Examine Server Cooling and Power Systems
Introduction to Server Software
Exploring the Server Storage System
Examine Storage Devices Used for Servers

Exploring IDE and SCSI

Describe RAID

Explore NAS Implementations

Explore SAN Implementations
Installing the Server Hardware
Identify the Best Practices in Server Hardware Installation

Install Hardware Components on a Server

Verify Server Installation

Install a Server in a Network Environment
Configuring Servers
NOS Installation and Verification

Install System Monitoring Agents and Service Tools

Server Configuration Documentation
Examining the Issues in Upgrading Server Components
Examine an Upgrade Checklist

Examine the Issues in Upgrading Server Hardware

Examine the Issues in Upgrading Server Software
Examining Servers in an IT Environment
Industry Best Practices for Server Installation and Maintenance

Server Security and Access Methods
Troubleshooting Servers
Examine the Troubleshooting Theory and Methodologies

Troubleshoot Server Hardware Problems

Troubleshoot Server Software Problems

Troubleshoot Server Network Problems

Troubleshoot Server Storage Device Problems
Exploring Disaster Recovery Concepts and Methodologies
Examine Disaster Recovery Plans

Implement Disaster Recovery Methodologies

Implement Replication Methods
Recommended Knowledge :
Trainees taking this course should be familiar with personal computers and the use of a keyboard and a mouse. Furthermore, this course assumes that trainees have completed the CompTIA A+ Certification: Essentials course or have equivalent experience.
Recommended Course(s) :
CompTIA A+ Operating Systems
CompTIA Network+
Training Materials :
CompTIA Press
Labs :
This course includes several labs to ensure you will gain the targeted skills and experience.
Credential :
This course is a credit towards Server+ Certification
Category :
Technical Support