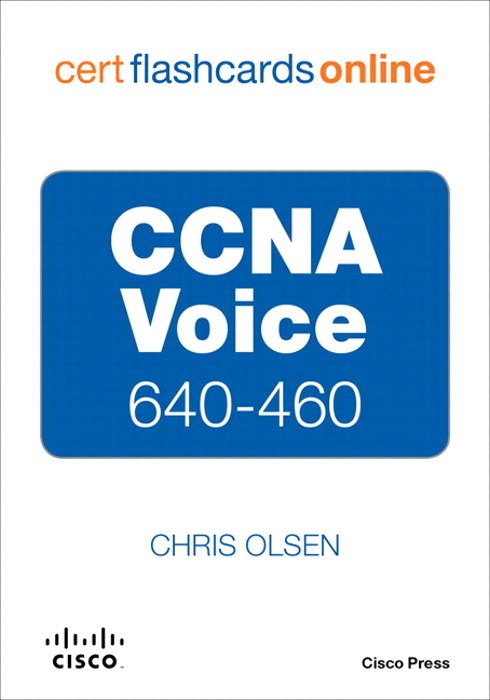 Admission
•Channel Partner / Reseller
•Customer
•Employee
Voice Over IP:CVOICE
| | | | | | | | |
| --- | --- | --- | --- | --- | --- | --- | --- |
| Exam # | Duration | Language | Level | Type | Classroom | Code | Fees |
| | | | | | | | |
| --- | --- | --- | --- | --- | --- | --- | --- |
| -- | 42 | English | Professional | Course | Classroom | Cs169 | 0 LE |

Description :
This course provides an understanding of converged voice and data networks and also the challenges faced by the various network technologies. The course also provides network administrators and network engineers with the knowledge and skills required to integrate gateways and gatekeepers into an enterprise VoIP network. This course is one of several courses in the Cisco CCVP track that addresses design, planning, and deployment practices and provides comprehensive hands-on experience in configuration and deployment of VoIP networks.
Objectives :
Describe VoIP, components of a VoIP network, VoIP protocols, special requirements for VoIP calls, and Codecs.
Configure gateway interconnections to support VoIP and PSTN calls.
Describe the basic signaling protocols used on voice gateways and configure a gateway to support calls using the various signaling protocols.
Define a dial plan, describing the purpose of each dial plan component, and implement a dial plan on a voice gateway..
Describe gatekeeper functions, protocols, and operation and implement an H.323 gatekeeper to provide dial plan resolution and call admission control.
Implement a Cisco Unified Border Element gateway to connect to an Internet Telephony Service Provider.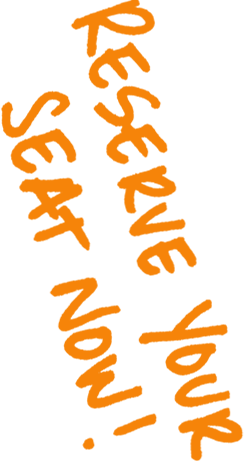 Topics :
Describe the components of a gateway

Describe the function of gateways

Describe DSP functionality

Describe the different types of voice ports and their usage

Describe dial peer types

Describe codecs and codec complexity

Describe a dial plan

Describe a numbering plan

Describe digit manipulation

Describe path selection

Describe calling privileges

Describe call coverage

Describe the basic operation and components involved in a VoIP call

Describe VoIP call flow

Describe RTP, RTCP, cRTP, and sRTP

Describe H.323

Describe MGCP

Describe SCCP

Describe SIP

Identify the appropriate gateway signaling protocol for a given situation

Describe voice quality considerations

Choose the appropriate codec for a given situation

Implement a gateway

Describe the gateway call routing process

Configure analog voice ports

Configure digital voice ports

Describe considerations for PBX integration

Configure dial-peers

Configure hunt groups and trunk groups

Configure digit manipulation

Configure calling privileges

Verify dial-plan implementation

Implement fax and modem support on a gateway

Configure a gateway to provide DTMF support

Describe the function and interoperation of gatekeepers within an IP Communications network

Describe the function and types of gatekeepers

Describe the interoperation of devices with a gatekeeper

Describe gatekeeper signaling

Describe Dynamic Zone Prefix Registration with a gatekeeper

Describe gatekeeper redundancy

Implement a gatekeeper

Configure devices to register with a gatekeeper

Configure gatekeeper to provide dial-plan resolution

Configure gatekeeper to provide call admission control

Verify gatekeeper operation

Implement an IP-to-IP gateway

Describe the IP-to-IP gateway features and functionality

Configure gatekeeper to support an IP-to-IP gateway

Configure IP-to-IP gateway to provide address hiding

Configure IP-to-IP gateway to provide protocol and media interworking

Configure IP-to-IP gateway to provide call admission control

Verify IP-to-IP gateway implementations
Recommended Knowledge :
•Working knowledge of fundamental terms and concepts of computer networking to include LANs, WANs, and IP switching and routing.
•Basic internetworking skills taught in Interconnecting Cisco Network Devices (ICND), or equivalent knowledge.
•Ability to configure and operate Cisco routers and switches and to enable VLANs and DHCP. •Knowledge of traditional public switched telephone network (PSTN) operations and technologies.
Recommended Course(s) :
Cisco Certified Network Associate (CCNA)
Training Materials :
Cisco Press
Labs :
This course includes several labs to ensure you will gain the targeted skills and experience.
Credential :
The 642-436 Cisco Voice over IP (CVOICE) is the exam associated with the Cisco Certified Voice Professional CCVP® certification.