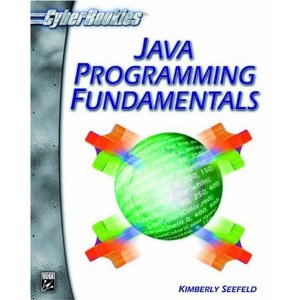 Admission
Database developers, Internet application developers, database architects, middleware programmers, database administrators, Java developers, and client/server developers.
Java Programming Fundamentals
| | | | | | | | |
| --- | --- | --- | --- | --- | --- | --- | --- |
| Exam # | Duration | Language | Level | Type | Classroom | Code | Fees |
| | | | | | | | |
| --- | --- | --- | --- | --- | --- | --- | --- |
| -- | 42 | English | Professional | Course | Classroom | Cs271 | 0 LE |

Description :
The Java Programming Fundamentals course teaches you how to write Java applications and applets. You will learn the Java language mechanics found in other programming languages, such as variables, iterations, control statements, methods and arrays. You will also discuss object-oriented theory as it relates to Java. You will create Graphical User Interfaces (GUIs) for applications and applets, emphasizing components, layouts, and graphics. The course concludes with an in-depth study and implementation of the SDK 1.2 event delegation model, an essential element in further Java studies. You will also complete a course-long project to create an operational client/server messaging system.
Objectives :
Describe the Java Runtime Environment (JRE).

Use Java variables, control statements, methods and arrays.

Discuss object-oriented theory, including abstraction, encapsulation, inheritance and polymorphism.

Describe method overloading and overriding.

Use Java static and instance members.

Create Java constructors.

Identify the differences between instance and class members.

Use Java abstract classes and interfaces.

Use Java Strings and StringBuffers.

Describe Java packages and accessibility.

Use the Java Abstract Windowing Toolkit (AWT) and Swing components central to SDK 1.2.

Use the SDK 1.2.x event delegation model.

Define applets and the applet life cycle.

Throw exceptions.

Create threads.

Use streams.

Create network applications in Java.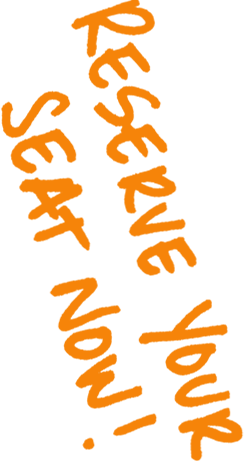 Topics :
Java Runtime Environment
Data Types, Variables and Operators
Data Types

Declaring Variables

Variable Scope

Casting

Operators

Automatic Casting

Review Questions
Control Statements
Methods
Java Methods

Return Statement

Calling a Method

Parameters

Pass by Value

Overloading

Review Questions
Arrays
Classes and Objects
Object-Oriented Programming

What Is a Class?

What Is an Object?

Instance and Class Members

Abstraction

Object References

Review Questions
Inheritance
Constructors
Interfaces and Abstract Classes
Packages and Access Modifiers
Introduction to Packages and Access Modifiers

Packages

Access Modifiers

Java 2 Application Programming Interface

Encapsulation

Review Questions
Swing Components
What Is the AWT?

What Is Swing?

Swing Containers

JavaBeans

Review Questions
Layout Managers
Graphics
Graphics Class

Color Class

Font Class

Review Questions
The Delegation Model
What Is an Event?

JDK 1.0 Event Handling

SDK 1.2 Event Handling

Review Questions
Inner Classes
Applets
Programming Applets

Applets and Web Browsers

Converting an Application into an Applet

Converting an Applet into an Application

Review Questions
Exceptions
What Is an Exception?

Handling Exceptions

Creating User-Defined Exceptions

Exception Handling Tips

Exceptions and Inheritance

Review Questions
Creating Threads and Thread Methods
Synchronization
What Is Thread Synchronization?

Thread Racing

Synchronized and the Object Monitor

Thread Race Condition

Sophisticated Thread Synchronization

Stopping, Suspending and Resuming Threads

Deadlocks

Review Questions
Streams and Serialization
What Is a Stream?

InputStream, OutputStream, Reader and Writer

Files

Stream Classes of java.io.*

Serialization

Graduating Task: Building a simple word processor

Review Questions
Networking
What Is Networking?

Connecting Computers Across the Internet

Networking Classes of java.net.*

The Java Client/Server Model

Building the EchoServer

Multithreading Your Client/Server Example

Final Project: Building a client/server chat system

Review Questions
Recommended Knowledge :
Students must have a basic knowledge of programming fundamentals before taking this course.
Recommended Course(s) :
Object Oriented Analysis & Design
Programming Concepts
Training Materials :
CIW Official Curriculum
Labs :
This course includes several labs to ensure you will gain the targeted skills and experience.
Credential :
This course is a credit towards the CIW Web Developer certification